I was The Boy Who Fell to Earth, a round peg in a square hole. Nothing worked, nothing fitted. It all seemed so strange and alien to me. Who where these people? What was going on?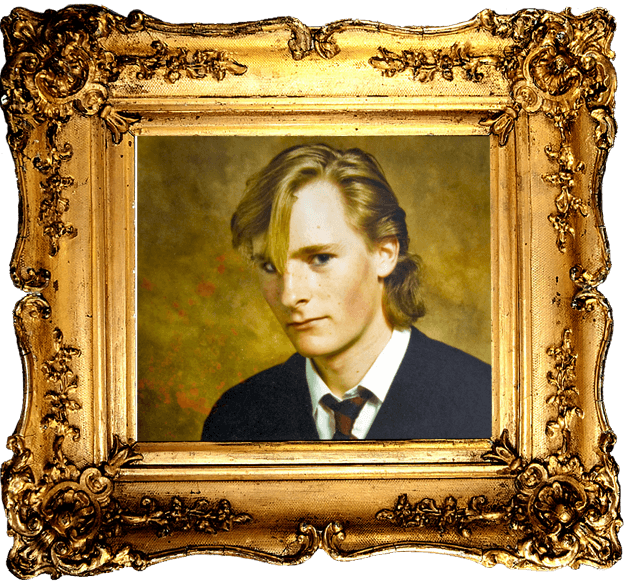 Young Travel Writer of the Year Award
While at Poly I started to freelance for the nationals. Getting regular work in The Guardian and the Telegraph – amongst others.
I was one of six winners in The Daily Telegraph: Young Travel Writer of the Year Award. The six of us were flown to Vietnam – with our pieces being published in the magazine.
Travel editor Bernice Davison said, "Nick had the right blend of originality, humour and sense of place which make for good travel reading".
It was such an honour to be recognised with this Award. When I went to the ceremony in Pall Mall I knew I was a finalist, but – looking at all the other great writers in the room – I didn't think I had a chance of winning.
And then I did – and I got £1,000 too. So that was just awesome.
Judge's comments: "As well as being well researched and thorough, Nick created a story that was targeted perfectly to his audience – a fabulous example of what a feature should offer".
I started out on a Flip –  powered by two AA batteries – it was considered quite cutting edge at the time! Now I shoot on a Canon 5d mk4, I carry high end Ikan lights with me and use wireless Sennheiser mics.
For great video, it helps to have nice kit and – of course – you have to have a certain technical skill, but once you master that, the grammar of videography is the same as the grammar writing.
It's the importance of structure and flow, engaging the viewer and keeping sentences short and snappy. Knowing when to ask difficult questions and knowing when to say nothing – just letting the subject talk.
My writing has always been very visual, so the video dovetails in beautifully.
I can't always show the projects I work on – some clients are very secretive – but what I can show is on the Video page.
I interviewed Felicity Jones (Jyn Erso from Rogue One) and she talked about skiing Tirol (where Chalet Girl was shot). The interview became the cover feature for Psychologies Magazine and on the back of that Tirol hunted me down and asked for some help with their copywriting.
That was three years ago – we've worked very well together ever since. I'd like to do more copywriting work like this. The beauty of working in social media is you get a very real sense about what is working very quickly.
See the Words page for more examples.